NANO-THERMAL BIOENGINEERING LABORATORY
The NanoBioengineering Laboratory focuses on fundamental understanding of biotansport issues for the brain and diagnostic systems, and develop nanotechnology-based approaches to better understand the brain and revolutionize point-of-care infectious disease diagnosis. Recent efforts focus on the laser-plasmonic nanoparticle interactions and its effects at the interface between biological systems and nanomaterials. Specifically, experimental techniques and methods have been developed to understand the effects of nanoparticle plasmonic heating on proteins and lipids immediately next to the nanoparticle. This has led to new enabling tools for optical protein manipulation and molecular uncaging for the brain, and innovative diagnostic methods.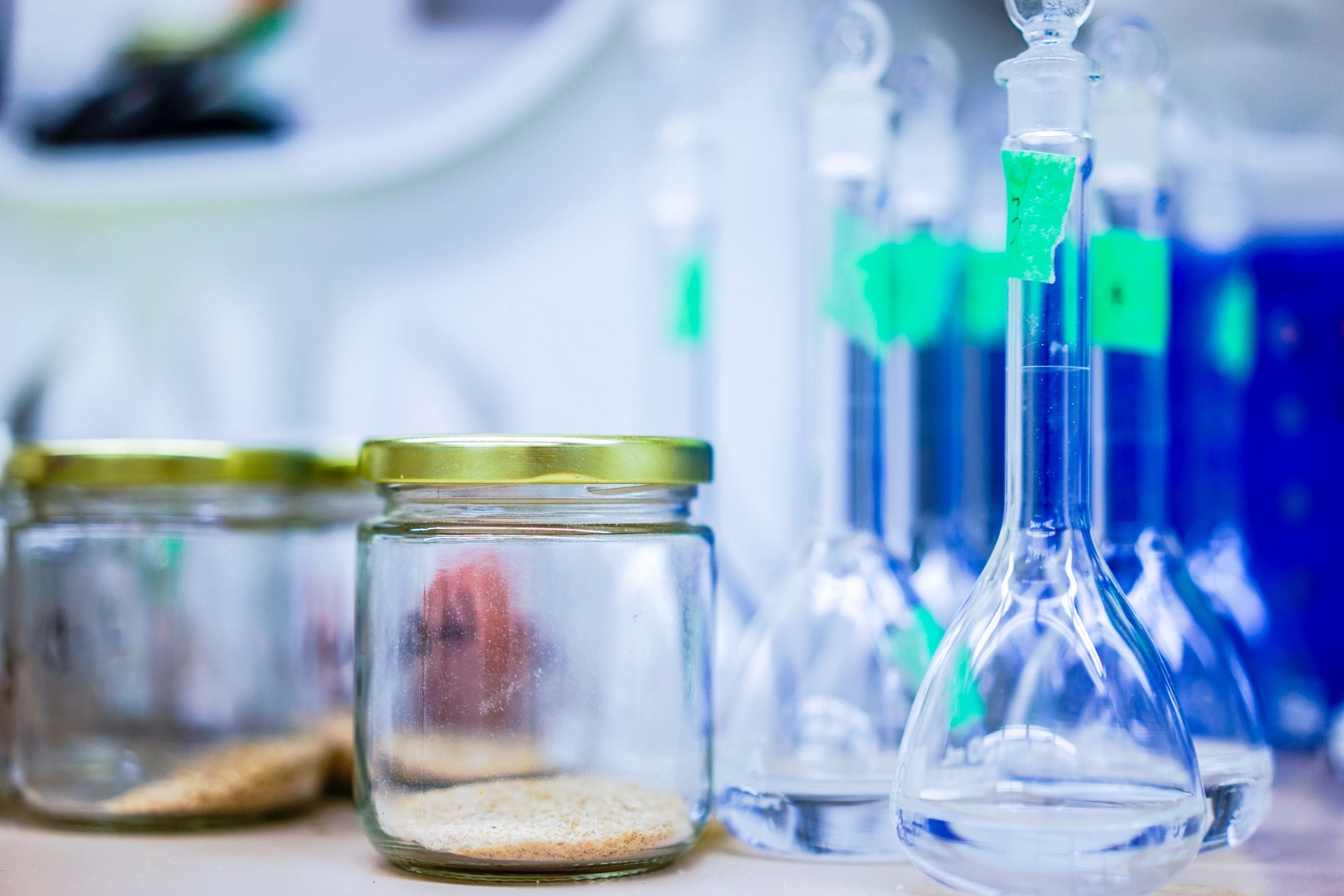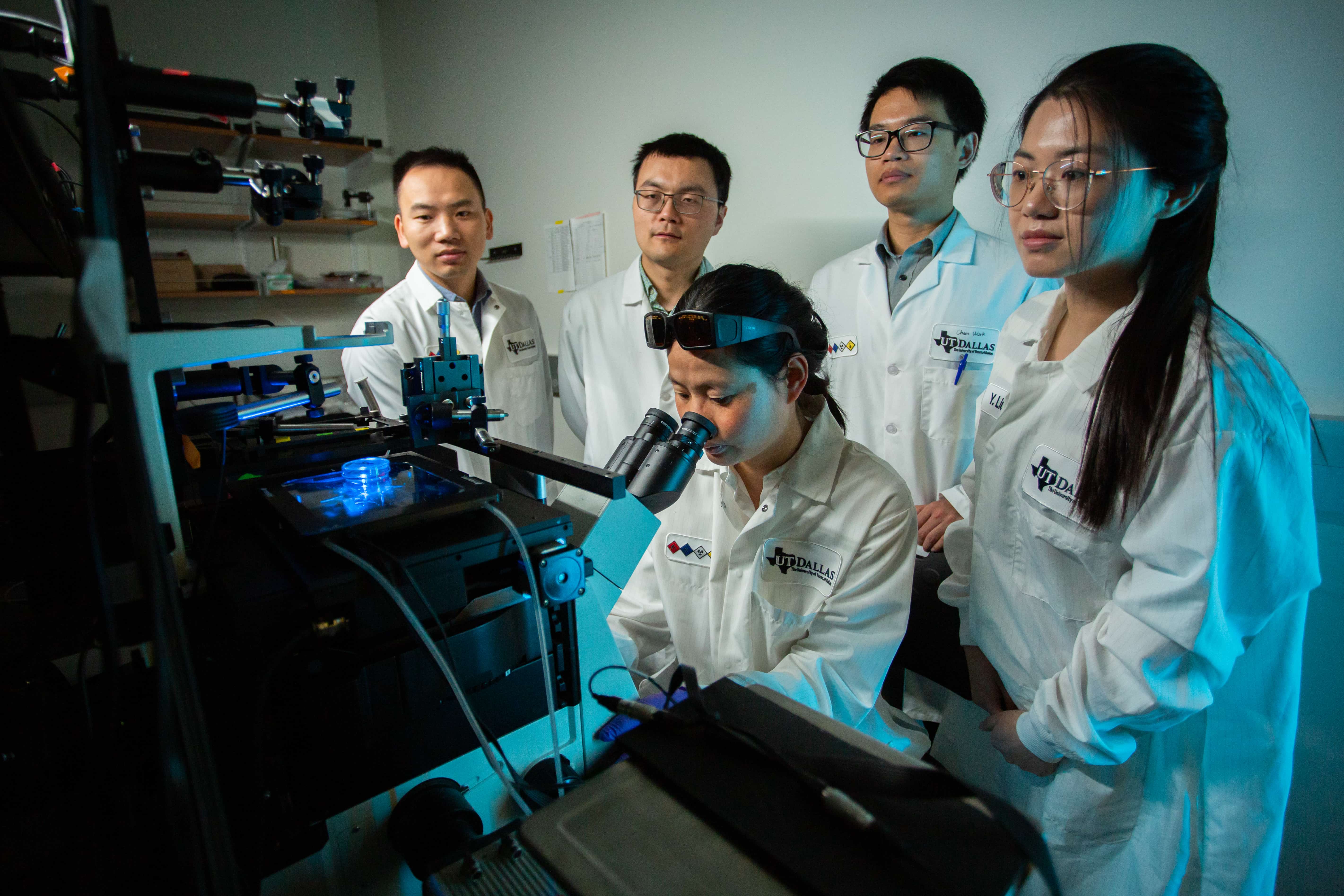 The burden of brain diseases has increased substantially over the last 25 years and will continue to grow in coming decades. Our brain is a complex system with blood flow and vessels that supply nutrients but restricts passage of most other molecules, and neuronal network that is maintained and modulated by the extracellular "chemical connectome". The central question we pursue is: how does the molecular transport in the brain affect brain activity and function? By engineering new nanotechnologies, our long-term goal is to better understand the molecular transport and improve the treatment of brain diseases.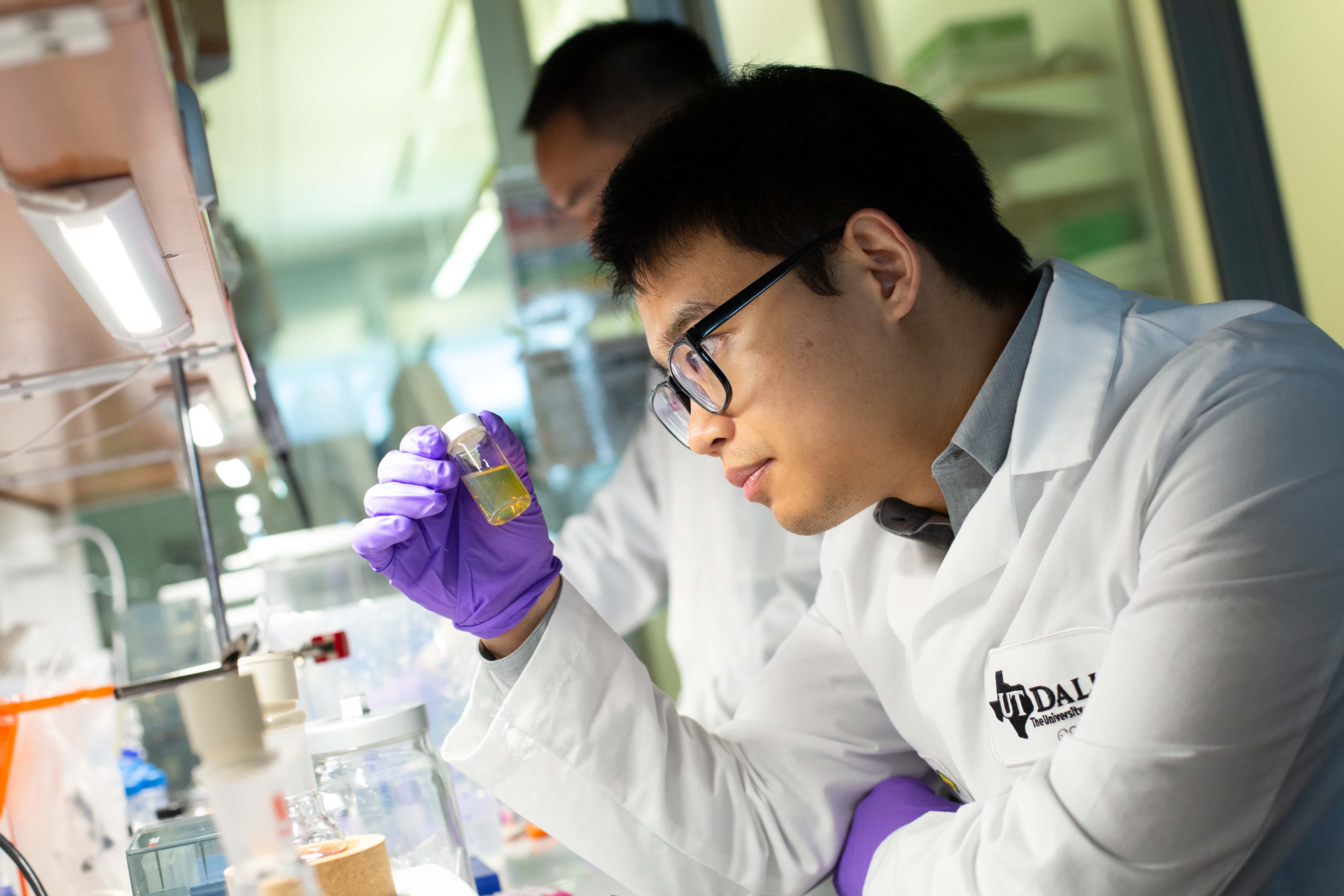 RESPIRATORY INFECTIOUS DISEASES DIAGNOSIS
Viral respiratory tract infection (VRTI) is the most common illness in humans and non-influenza-related VTRI costs over $40 billion annually in the United States alone. This includes respiratory syncytial virus (RSV), which is among the leading causes of pediatric death secondary to pneumonia worldwide and to date there is no available effective vaccine or antiviral therapy. Early and point-of-care (POC) diagnosis of RSV is critical to isolate infection reservoirs and inform treatment decisions. The central question we pursue is: how to diagnose infections with high sensitivity and specificity in the simplest and cost-effective way? By engineering novel and improving current POC diagnostic tests, our long-term goal is to transform the current practice of infectious disease diagnosis.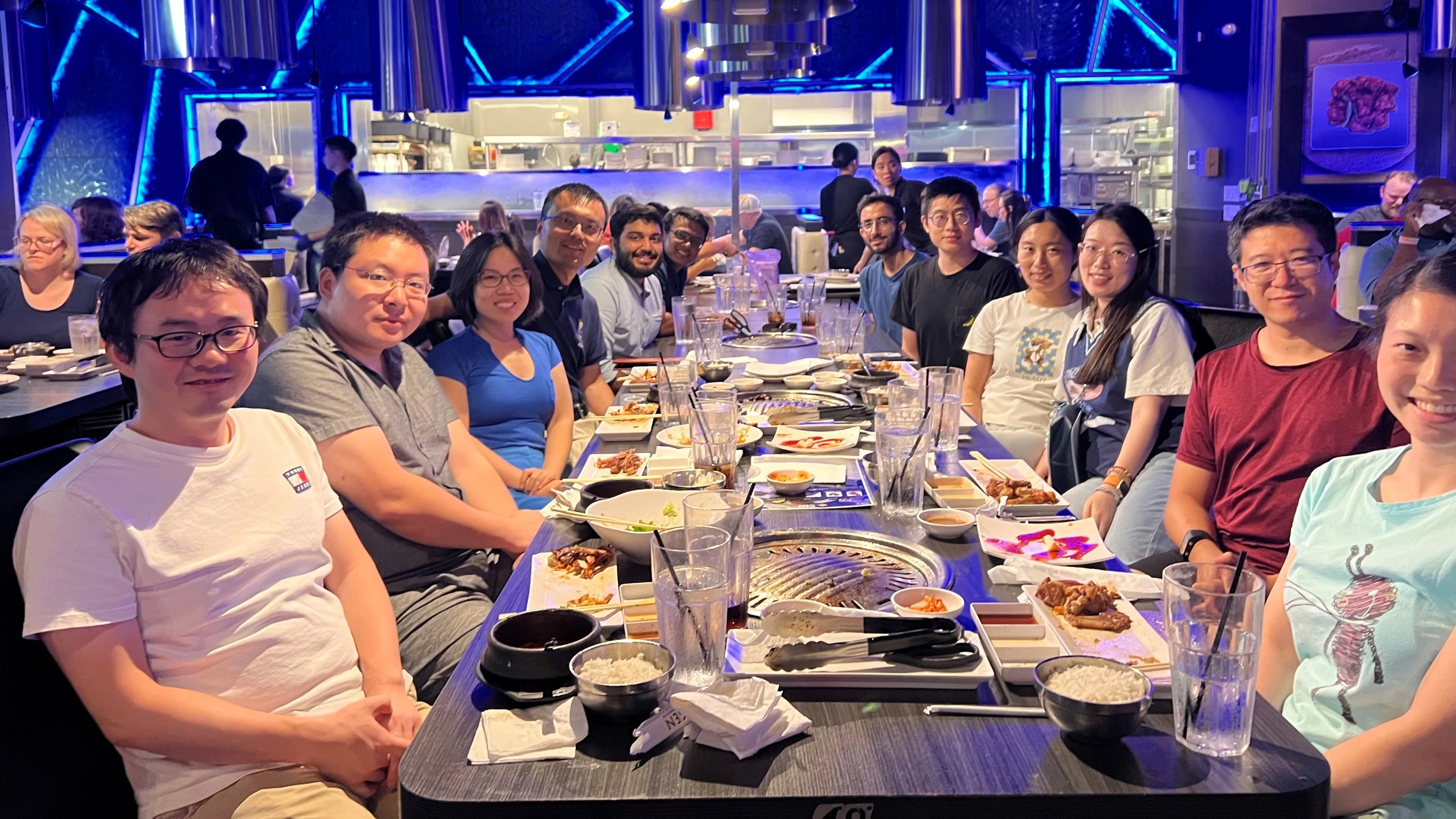 With the interdisciplinary nature of the work, our team consists of talented scientists with different backgrounds (engineering, biology, chemistry etc). We are affiliated with the Center for Advanced Pain Studies. The growth and success of our team members are our highest priority. We are always open to the most motivated individuals who can bring unique insight and expertise to join our laboratory.
Meet our PI and lab members.
We are hiring open-minded, ambitious PhD students to develop new nano-biotechnologies and tackle challenges in the brain.
To learn more about our hiring opportunities, click here.
9/26/2023 Review article led by Chen Xie and Tingting Zhang, "Plasmonic-driven regulation of biomolecular activity in situ," has been accepted for the Annual Review of Biomedical Engineering. Congratulations!
7/11/2023 A collaborative paper, titled "Hypothermal opto-thermophoretic tweezers," with Dr. Yuebing Zheng's group was accepted at Nat Comm. Congratulations! 
3/22/2023 PI Dr. Zhenpeng Qin was offered the Eugene McDermott Professorship. Congratulations!
1/26/2023 Dr. Qi Cai won a poster award at the Keystone Symposium. Congratulations!
1/16/2023  Journal article led by Xiaoqing Li and Qi Cai, "Mechanobiological Modulation of Blood-Brain Barrier Permeability by Laser Stimulation of Endothelial-Targeted Nanoparticles" has been accepted at Nanoscale. Congratulations!
12/21/2022 Journal article led by Yaning Liu, "Gold Nanourchins Improve Virus Targeting and Plasmonic Coupling for Virus Diagnosis on a Smartphone Platform," has been accepted at ACS Sensors. Congratulations!
11/23/2022 Qi Cai received the Keystone Symposia Scholarship. Congratulations!
9/8/2022 Qi Cai received the Baxter Young Investigator Awards Committed 2nd Tier Award. Congratulations!
8/1/2022 Journal article led by Hejian Xiong, "Optical control of neuronal activities with photoswitchable nanovesicles," has been accepted at Nano Research. Congratulations!
7/16/2022 High school students won 2nd place for their Summer CAST CAMP. Congratulations! Special thanks to Tingting Zhang and Yaning Liu for mentoring the team.
5/9/2022 Yaning Liu received the Graduate Student Assembly Travel Award. Congratulations!
Check out Newsroom for a full catalog of news from the lab.
Preprint
Chen Xie, Blake Wilson, Zhenpeng Qin

Regulating Nanoscale Directional Heat Transfer with Janus Nanoparticles, arXiv. (2023)

Xiaoqian Ge, Xueqi Xu, Qi Cai, Hejian Xiong, Xie Chen, Yi Hong, Xiaofei Gao, Yao Yao, Robert Bachoo, Zhenpeng Qin

pan-ECM: Live Brain Extracellular Matrix Imaging with Protein-Reactive Dye, bioRxiv. (2023)

Jonghae Youn, Peiyuan Kang, Blake A. Wilson, Chen Xie, Lokesh Basavarajappa, Qingxiao Wang, Moon Kim, Kenneth Hoyt, Zhenpeng Qin

Significantly Amplified Photoacoustic Effect for Silica-coated Gold Nanoparticles by Gold-Silica Electron-Phonon Coupling, Nano Letters (under revision). 2022
Journal Articles
Hanwen Fan, Qi Cai, Zhenpeng Qin*

Measurement and Modeling of Transport Across the Blood-Brain Barrier, Journal of Biomechanical Engineering. (2023)

Tiffany W. Leong, Arindam Pal, Qi Cai, Zhenghong Gao, Xiaoqing Li, Leonidas Bleris, Heather N. Hayenga, Zhenpeng Qin

Clinical Gene Therapy Development for the Central Nervous System: Candidates and Challenges for AAVs, Journal of Controlled Release. (2023)

Perouza Parsamian, Yaning Liu, Chen Xie, Zhuo Chen, Peiyuan Kang, Yalini H. Wijesundara, Noora M. Al-Kharji, Ryanne Nicole Ehrman, Orikeda Trashi, Jaona Randrianalisoa, Xiangyu Zhu, Matthew D'Souza, Lucas Anderson Wilson, Moon J. Kim, Zhenpeng Qin*, and Jeremiah J. Gassensmith*

Enhanced nanobubble formation: Gold Nanoparticle conjugation to Qβ virus-like-particles, ACS Nano. (2023)
Visit Publications to view our full list of journal articles and more.
National Science Foundation (NSF)
National Institutes of Health (NIH)
Cancer Prevention and Research Institute of Texas (CPRIT)
Texas Medical Research Collaborative (TexasMRC)
UT Brain Initiative
Congressionally Directed Medical Research Programs
American Heart Association