NANO-THERMAL BIOENGINEERING LABORATORY
Passionately driven, inspired individuals.
We are always looking for highly motivated and innovative graduate students and postdoctoral researchers to join our research group. Please check out our current research interests and recent publications before contacting Dr. Qin. We will follow up with interested applicants and will not be able to respond to emails addressed to a general audience.
Postdoctoral Associates, PhD Candidates, and Research Technician Positions in Nanomaterials, Neurophotonics, Brain Barriers, and Microfluidics
The Nano-Thermal Bioengineering Laboratory at the University of Texas at Dallas (UT Dallas) is looking for highly motivated PhD candidates and postdoctoral associates to join our dynamic and fast-growing lab. Several positions are available immediately.
Click here to learn more.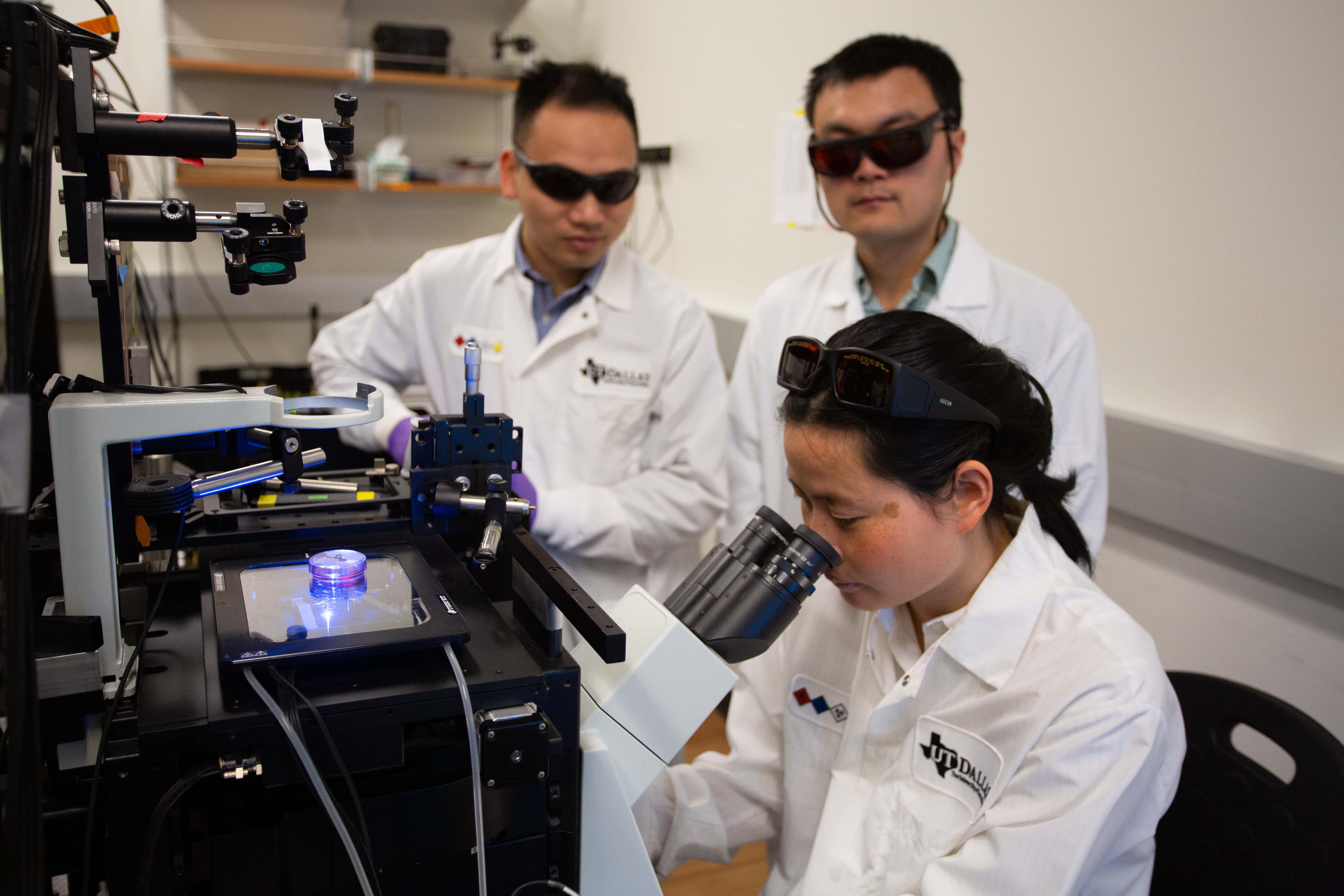 For post-doctoral researchers interested in other areas in our lab, please send a cover letter, CV, top 3 publications and references to Dr. Qin (Zhenpeng.Qin@utdallas.edu). Candidates are strongly advised to read about our research interests, state their strengths, and propose innovative and disruptive ideas in our areas of interest.
We expect to recruit 1~2 PhD students every academic year depending on funding situation. Potential graduate students should apply to Department of Mechanical Engineering or Department of Bioengineering or appropriate programs at The University of Texas at Dallas.
If you have not applied, please apply to appropriate programs and receive admission.
If you have already applied and received admission, please send Dr. Qin a cover letter, CV and reference contacts in PDF format, and clearly indicate your interest on specific areas of the our research. I will follow up with you for a discussion if there is a mutual interest and match.
Graduate student candidates are encouraged to apply for the Graduate Fellowship at UT Dallas.
We welcome highly motivated masters students and prefer to work with students that have already been admitted to UT Dallas. We typically ask masters students to take one semester of graduate classes and determine the feasibility of a research project depending on the academic performance.
If you have not been admitted to the masters program at UT Dallas, please apply and get admitted.
If you get admitted and enrolled in UT Dallas, please wait for one semester and contact Dr. Qin with your UT Dallas transcript along with your cover letter, CV, and reference contacts in PDF format.
We don't have research assistant (RA) positions for masters students.
If you are an undergraduate student with an outstanding academic performance at UT Dallas, please send Dr. Qin an email with your resume and interest in participating research activities.